Cool Choices

Cool Choices is a 2hr interactive session aimed at year 6 students to help them make positive life choices. The initiative uses a variety of ideas, fun and interaction to encourage students to think through areas such as:
What are choices? – We make hundreds each day!
Who influences our choices? – Parents, peers, media?
What are uncool and cool choices? – How can we know what are good and bad choices?
What are the barriers to making cool choices?
Cool Choices includes a reflective response time and a Christian perspective on making 'cool' choices.
Cool Choices fits well within the PSHE scheme of work. (e.g. Managing risk)
Our next available block of dates will be in September and October 2019.
Cool Choices Flyer >
What year 6 teachers have said:
The children felt that it made them stop and think about the choices they need to make and who can help them make the right choices.

Excellently pitched, good resources and very well thought out.

Spot on, pitched just right.

Very inspirational. Lively delivery. Great interaction, and very current resources!

Pacey and kept the class going all afternoon – no mean feat!

We would love to have you back again!

Brilliant as always!
What year 6 students have said:
One year 6 boy commented that Cool Choices had made him "rethink his life" and the way he did things. That it had "changed him".

I have learnt to take time and think about the future when I make choices.

It was fascinating, told you a lot of stuff!

I learnt how to stay safe and make good life choices.

I liked all of it!

I would like to do it again next year!

Brilliant!…It was awesome!
For more information or to book email: enquiries@genr8.org or telephone: 01223 237874.
Join GenR8?
Are you passionate for children to have the opportunity to hear about the Christian faith? We are and are always on the look out for people who share our vision! Find out more about getting involved in our Assembly Presentation, Inspire, Xcellr8 and Cool Choices teams contact Steve Whyatt
Donate to GenR8 as you shop
If you shop online then please sign up with 'Give as You Live' and GenR8 will receive a donation every time you buy goods from any of the over 4,000 partner stores. Find out more click here .
Partners in Prayer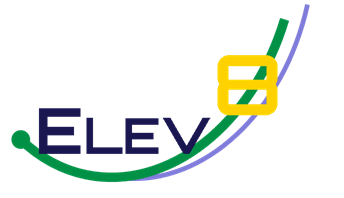 Lifting children, schools & GenR8 in prayer. To partner with us contact Steve Whyatt
Search Our Website