Latest News & Events
GYL (Growing Young leaders) Day 2017
A superb day with 25 young people from years 6-8 took place in Milton in April. Led by GenR8 and Nicola Grieves (URC) the day saw some amazing participation from the young people and great feedback. To find out more about GYL visit the web page.
Esther came back buzzing- she said she had an amazing time and asked if there are any more. Thank you for her excellent 10/10 day.

Amelia had a lovely day and thoroughly enjoyed the activities you laid on.  As parents, we are trying to find ways in which we can encourage her faith as much as possible and these sorts of days are ideal.
 Job Advert! – GenR8 Church and Schools Development Worker
GenR8 is a passionate charity operating in the Cambridgeshire area seeking a motivated person to engage local churches in their work with primary age children, in both schools and churches. We are looking for someone who can develop and extend our existing initiatives as well as create new ideas and opportunities.
Between 20 and 30 hours per week.
Circa £17k – £21k pro rata per annum depending on experience and training.
For a role description and further information please email GenR8  or call 01223 237874
Assembly Presentations: Summer Tour 'Peer Pressure'
5 teams are currently rehearsing for our summer tour on the theme of peer pressure. Its an outline that focuses on doing the right thing and making good choices regardless of what others say or do. We anticipate together we will visit over 140 primary schools!
If you would like to find out more about being on a team contact Steve
Inspire Prayer Spaces – Changes Ahead!
Liz Currie will be stepping down from her role with Inspire in July. At the time of writing we are advertising for a new worker to head up this work. In the meantime we are putting in plans for handling this transition during the autumn and potentially winter terms. We thank Liz for doing such an amazing work in establishing Inspire as a credible resource for churches and schools.
We are  looking for volunteers to join the Inspire team, if you want to find out more contact Steve
Its Your Move week 2017!
We are currently looking to recruit young people in years 11 and 13 to join the Its Your Move team for 2017. Beginning the week of 3rd July we hope to visit at least 14 primary schools to support year 6 students in their transition to secondary school.
Thanks for a great week, I really enjoyed myself and got loads out of it. – Year 11 student
Join the team?
Are you passionate for children to have the opportunity to hear about and learn from the Christian faith? We are and are always on the look out for people who share our vision! Find out more about getting involved in our Assembly Presentation, Inspire and Cool Choices teams contact Steve Whyatt
Bookings Co-ordinator needed!
We are looking for someone to oversee the bookings for either our West or Central assembly presentations teams. For more information contact Steve Whyatt
Partners in Prayer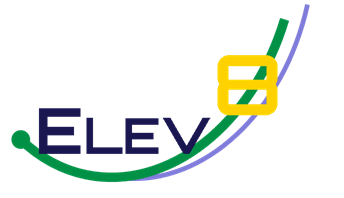 Lifting children, schools & GenR8 in prayer. To partner with us
contact Debbie Jackman
Search Our Website