Latest News & Events
Assembly Presentations: Easter
The assembly teams visited schools in March with an Easter assembly. This assembly presentation had some eggciting jokes, a puppet on a unicycle and the events of Easter Sunday as if reported on the news today. It explored what Christians believe about Jesus and Easter and the choices involved.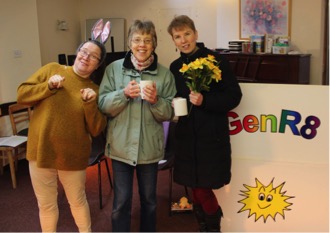 Assembly team in rehearsal
Cool Choices: January and February 2018
The Cool Choices teams of Jackie and Peter Smith, David Newton, Lynn Murdoch, Caroline Lamaison and Steve Whyatt visited 20 primary schools during January and February. Cool Choices aims to help Year 6 students make positive life choices and offers a Christian perspective for making 'Cool Choices'. The days were well received by pupils and staff alike.
Big Picture: January 13th 2018
This year's Big Picture day went very well with over 40 people attending. Big Picture is a day for children and youth workers to reflect and grow their vision for work with children and young people. Ideal for those who have been involved in work with children and young people for years, as well as those about to get started! We hope to hold another of these events in the future.
Join GenR8?
Are you passionate for children to have the opportunity to hear about the Christian faith? We are and are always on the look out for people who share our vision! Find out more about getting involved in our Assembly Presentation, Inspire, xcellr8 and Cool Choices teams contact Steve Whyatt
URGENT – Booking Co-ordinator needed!
We are looking for someone to oversee the bookings for our central or west assembly presentation team. For more information contact Steve Whyatt
Partners in Prayer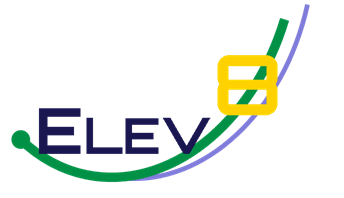 Lifting children, schools & GenR8 in prayer. To partner with us
contact Steve Whyatt
Search Our Website