Latest News & Events
Sad News – Heather Dickerson
We were saddened to hear that Heather Dickerson passed away on Friday 10th November. Heather was part of our xcellr8 team for the last two years along with her son Callum. More recently Heather took on the role of assembly presentation bookings co-ordinator for our west team. Heather was a fantastically committed person to the value and importance of children and children's ministry in both church and school, being passionate about supporting children in a whole variety of ways. Heather often went the extra mile in support of others and she did without complaint. She will be sadly missed by all who knew her. Please uplift Callum and the wider family in thought and prayer.
New Worker! – GenR8 Church and Schools Development Worker
We are delighted that Lucy Mann joined GenR8 in August 2017 and has began work as our 'Church and School Development Worker'. Lucy is also a part-time Youth Worker in Arbury, North Cambridge. Lucy lives in Histon, having spent the majority of the past ten years in Swavesey. We are really excited about this new phase (as is Lucy!) Lucy's role will include heading up the work of Inspire Prayer Spaces, developing existing initiatives such as xcellr8 and GYL as well as creating new opportunities for children.
Assembly Presentations: Christmas  -'The Gift'
The Christmas assembly tour with a beautifully wrapped gift, a knight called Sir Joseph and a Band of Angels visited about 150 schools in December. The assembly was well received by staff and children alike – the six teams that visited the schools had great fun too!
One school said:
It was really fun and educational. All the staff and children really enjoyed it. We really like the interactive nature which so helps the children remember the key messages. Keep doing the same!
Cool Choices – Sept 2017
We had a very positive month visiting 15 primary schools (19 sessions) during September. Cool Choices aims to help year 6 students make positive life choices and offers a Christian perspective for making 'Cool Choices'. We had three teams available for the first time and feedback from schools has been very positive with comments from year 6 teachers such as:
Excellent – The children loved it!

The class were very engaged and it was great to see them enjoying the session so much!
Big Picture – January 13th 2018
Its back! After a very successful Big Picture day two year ago we will be running another day on Saturday 13th January. Big Picture is a day for children and youth workers to reflect and grow their vision for work with children and young people. Ideal for those who have been involved in work with children and young people for years, as well as those about to get started! For a booking form visit our Big Picture page.
Join GenR8?
Are you passionate for children to have the opportunity to hear about the Christian faith? We are and are always on the look out for people who share our vision! Find out more about getting involved in our Assembly Presentation, Inspire, xcellr8 and Cool Choices teams contact Steve Whyatt
URGENT – Booking Co-ordinator needed!
We are looking for someone to oversee the bookings for our central or west assembly presentation team. For more information contact Steve Whyatt
Partners in Prayer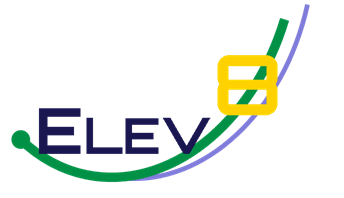 Lifting children, schools & GenR8 in prayer. To partner with us
contact Steve Whyatt
Search Our Website