Latest News & Events
Inspire Prayer Spaces Director
Siân Thorne our Inspire Prayer Spaces Director has been very busy since her appointment last autumn. As well as being involved with prayer spaces, she has also been out on an assembly tour and been into schools with Cool Choices, both of which have helped her get a feel for the other aspects of GenR8's work. Her prime concern is however with the delivery and development of prayer space days and permanent prayer spaces in primary schools. She will be working three days a week instead of just two from September
Assembly Presentations: Summer
The assembly teams are preparing to visit schools in June and July with an assembly on the Bible. Christians believe that the Bible is a special book that has relevance to our lives today. The assembly presentation will look at how Christians read the Bible to help them understand how God wants us to live and care for others.
Central assembly team in rehearsal for the summer assembly
It's Your Move
A team of young people who have just finished their GCSEs and A levels will be visiting Year 6 students who are about to make the transition to secondary school. The team are in Cambridgeshire schools from 8th to 12th July. They will aim to bring reassurance and advice to these primary school children in a fun and interactive way – sharing their own experiences of the move. They will also be handing out the Scripture Union books, It's Your Move, with support of local churches.
New team members
We are very pleased to welcome two new faces to the assembly teams this term – Katalin Kovacs and Tony Daggianti. Katalin lives in Northstowe and attends Emmanuel Church Northstowe; we met Katalin when we visited the church. Tony is retired and lives in Burwell attending Burwell Baptist Church.
Suppporting us
We have added new ways that you can support GenR8 financially as you shop online with Give as You Live and Amazonsmile. Please consider helping us in this way and asking friends and family to do so too.
Join GenR8?
Are you passionate for children to have the opportunity to hear about the Christian faith? We are and are always on the look out for people who share our vision! Find out more about getting involved in our Assembly Presentation, Inspire, Xcellr8 and Cool Choices teams contact Steve Whyatt
Booking Co-ordinator needed
We are looking for someone to oversee the bookings for our west assembly presentation team. For more information contact Steve Whyatt
Partners in Prayer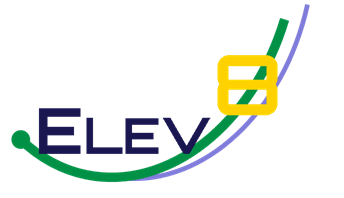 Lifting children, schools & GenR8 in prayer. To partner with us
contact Steve Whyatt
Search Our Website