Latest News & Events
 New Worker! – GenR8 Church and Schools Development Worker
We are delighted that Lucy Mann will join us on 7th August 2017 as our 'Church and School Development Worker'. We are really excited about this new phase (as is Lucy!) Lucy's role will include heading up the work of Inspire Prayer Spaces, developing existing initiatives as well as creating new opportunities for children.
Assembly Presentations: Summer Tour 'Peer Pressure'
6 teams visited over 150 primary schools with our summer 'peer pressure' tour. The outline focused on doing the right thing and making good choices regardless of what others say or do.
Thank you for teaching us about God – Year 2 boy
If you would like to find out more about being on a team contact Steve
Its Your Move week 2017!
We  had a very positive It's Your Move week visiting 17 primary schools at the beginning of July. The It's Your Move team of year 11 and 13 young people were brilliant right from the very first school! The week aims to support year 6 students as they make the transition to secondary school.
It was slick, efficient, inspirational and, and, and…so many other adjectives I could use!
Training and Development Opportunities!
We are preparing for two Bite-Size Train Up evenings in October (3rd and 17th) on themes of 'How do we engage with children on their walk with God?' and 'What challenges do children's workers face?' – See our Train Up page for fliers and booking form
We are also looking ahead to our second 'Big Picture'(A day to reflect and grow your vision for work with children and young people) in January (13th).
Join the team?
Are you passionate for children to have the opportunity to hear about and learn from the Christian faith? We are and are always on the look out for people who share our vision! Find out more about getting involved in our Assembly Presentation, Inspire and Cool Choices teams contact Steve Whyatt
Bookings Co-ordinator needed!
We are looking for someone to oversee the bookings for either our West or Central assembly presentations teams. For more information contact Steve Whyatt
Partners in Prayer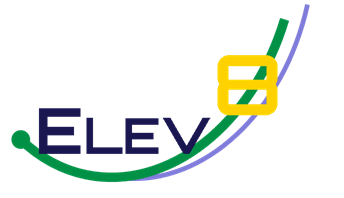 Lifting children, schools & GenR8 in prayer. To partner with us
contact Debbie Jackman
Search Our Website