The Team
Steve Whyatt
Director
Steve set up GenR8 with John Hardwick over 10 years ago. Previously he worked for Scripture Union in the Cambs area as a field staff member specialising in schools, and as a Baptist Church Youth Worker.  Married to Rachel they have four children Megan, Ellen, Millie and Alfie and live in Cottenham and attend the local Baptist church. Click here for Steve's latest prayer/newsletter.
John Hardwick
Co-Founder, Scriptwriter and RE Days leader
John is supported by Children Worldwide & Counties and brings his unique talent to a variety of different settings around the country as well as locally. John is an internationally known children's song writer and author. John is married to Rachel and has two children, Chloe and Ben. John and the family live in Histon and attend the local Baptist Church. Visit John's website.
Sian Thorne
Inspire Prayer Spaces Director
Having grown up in Cambridgeshire I have known about GenR8 for many years and was part of the very first 'It's Your Move' tour. More recently I have enjoyed watching GenR8 assemblies in my 8 years as a primary school teacher. I am so excited to start building relationships with local schools, inspiring children through prayer with Inspire Prayer Spaces.
Iris Considine
Administration and Bookings Coordinator
Iris has spent most of her working life in a school environment, from nursery through the Key Stages to 6th Form, in many guises, but mainly administration, HR and Finance. She remembers when GenR8 first started and visited a school she was working in, and is thrilled to be able to be part of the team.
Julia Stone
Bookkeeper
Married to Leon with two sons,  Julia has volunteered with GenR8 since 2009. She was amazed and privileged to find herself part of a schools team – and enjoyed it so much!  She has worked as a booking coordinator and administrator for GenR8 in the past and has now taken on the role of bookkeeper.
Helen Tobiss
Communications Coordinator, Personal Assistant to Director & Bookings Coordinator
A mum of 3, Helen is the Royston team's tour bus driver and can cope with almost anything – except when her husband disappears with the keys locking all the GenR8 props in the car! Her Devonshire accent is a real asset in sketches although she still has problems learning her lines, even when the only line is "shh, don't tell 'em". She is employed by GenR8 in communications but also volunteers as a PA to the GenR8 director, a job she shares with Kathryn.
Kathryn Gee
Personal Assistant to Director & Bookings Coordinator
Kathryn is married to Simon has 2 children and has been involved in children's ministry at Melbourn Baptist for many years. She returned to GenR8 in 2009 after several years' absence. She has an extensive supply of props and dressing up clothes, courtesy of her children and particularly enjoys being part of the fantastic GenR8 team. Kathryn, with Helen, also volunteers as a PA to the GenR8 director.
Amy Robinson
Script Writer
Amy's first tour with GenR8 was in 2008, since when she has moved from Cambridge to Suffolk, which doesn't seem to have made much difference to her level of involvement! She is a freelance writer and storyteller and seems to have landed in charge of the children's work at the church where her husband is Rector – now I wonder how that happened?! She has two children, Abigail and Jeremy.
Rebecca Wilson
Bookings Coordinator – North Team
Rebecca is a busy mum of two small boys, Eli and Kit, and is married to the lovely James. In January 2018 she began an exciting new role as Family Missioner for St John the Baptist Church in Royston and hopes to continue to support the North Team with their bookings.
Kathryn Wright
Education Advisor
Kathryn lives in Willingham and attends the baptist church in the village. She enjoys preaching and leading worship as part of a team. During the week, Kathryn works for Norwich Diocese as their RE adviser and also supports the teaching of RE through work for Culham St Gabriel's Trust. In her spare time Kathryn loves cooking and entertaining, and helping to organise events with the local school PTA. A former GenR8 trustee, Kathryn still helps us in an advisory role and produced our 'Engage, Explore, Express' assembly follow-up and support material.
GenR8 Assemblies Team
Gillian Overitt. Sawston
Gillian lives in Sawston with her husband Andy. She has three grown-up children and three grandchildren. Gillian enjoys writing for children, her first book was published in 2012. She is excited to be involved in GenR8 and the opportunity to take the Christian message to children in such a fun way. As well as being a valuable team member, Gillian also volunteers as a support worker encouraging churches to support the work of GenR8.
Carol Thorndike. St Ives
Carol is married to Bob and they have 3 children. 11 years ago they established a charity working to help local disadvantaged adults and children. Part of this work involves organising and taking children away on holiday where they will encounter new things, including experiencing God's love for them. GenR8 is another way local children hear of His love, and Carol is excited and privileged to be part of this work.
Jane Farewell. Cambridge
Jane is a wife and mother of 3 grown sons. All four of her 'boys' are Canadian. When possible she enjoys canoeing in the wilderness, otherwise it's on the Cam. When not out with the GenR8 team Jane loves gardening, cooking and DIY, but not all at the same time!
David Newton. Cottenham
David is a house husband, an ICT Teaching Assistant in a Primary School, and a member of Cottenham Baptist Church. In his early days in GenR8 he discovered his alter ego in the form of Gordon the puppet. In his spare time he enjoys almost anything which is outdoors and away from computers and phones!
Dianne Conway. Sawston
A key organiser within the GenR8 set up, Dianne is a calming influence on any GenR8 team she is part of. As an ex-teacher Dianne is in a good position to offer insight and advice in the realm of school. She also knows everybody in the Sawston area!
Myra Gaunt. Haddenham
Our Scottish tiger! Myra has grown in confidence enormously over the past couple of years and is a real asset to GenR8 as well as the Ely based Light & Life team. Myra throws herself into most roles (the trouble is she can't get out!) and is an enthusiastic and key team member. She would be outstanding, but we can't  understand a word of her strange dialect!
Jan Newton. Linton
Jan has seen what teams do from the "other side" as she is a Supply Teacher. Having seen the enjoyment and excitement of children (and staff) when GenR8 appear, the opportunity to get involved was too good to miss! Jan is married to Mark and they have two children. When not teaching, she enjoys cooking and gardening and various types of music.
Jenny Vaughan. Girton
As Jenny approached retirement she wondered what new experiences God would lead her into. One answer was GenR8! Jenny joined the team in October 2012, and feels privileged to be able to share God's wonderful message with children and adults. Enjoyment is a key part of GenR8 and she says "whatever your age or ability there is a place for everyone." Jenny has many other interests which include bird watching and keeping a very large garden under control!
Lucinda Sparrow. Cambridge
Lucinda joined GenR8 in 2011 and is very excited about getting back into performing. She has had a lot of fun visiting various schools with GenR8, getting to know the back roads between Cambridgeshire villages and discovering interesting places to have lunch!
Mandy Jeffery. Ickleton
Nicknamed 'The Little Actress' at home, Mandy made a shaky start when, aged 6, she refused to play her recorder at the local music festival. Dancing proved more successful and she unwittingly performed her first solo in a Dancing School show being the only person to have got changed in time for the next item. She is now regularly to be found dressing up and making an exhibition of herself whenever and wherever possible and if it's for God, even better!
Gavin Howard. Cambridge
Gavin has worked with children for nearly twenty years, firstly as a volunteer children's worker in camps in the U.S.A. and Britain and latterly as a class teacher for years 3 and 4.  He is taking a break from teaching and loves having the opportunity to share the Gospel with many who might not otherwise hear it.  He lives in Cambridge with his wife Lu, two children and dog Charlie.
Nicola Grieves. Barrow, Bury St Edmunds
Nicola joined GenR8 in 2008 and is the children's and family worker at All Saints Church, Milton. As well as looking after a husband and two dogs Nicola finds time to be an Xcellr8 team member and Scripture Union holiday leader….as a side line Nicola has recently completed  her BA in 'Children and Family Work and Practical Theology' at Ridley Hall Cambridge. Congratulations!
Alison Slater. Coton
Alison Slater joined GenR8 in 2010 although being part of GenR8 was something Alison considered for a number of years previous to this. Alison has lived in or around Cambridge all her life. She has three fantastic children all of whom have now left home. Alison loves talking to children and adults about God.
Nick Lewis. Whaddon
Nick lives in Whaddon with wife Jenna and two children.  His day job is gardening and he also enjoys cooking,  singing in his church choir and playing cricket for the village team. Nick joined GenR8 in 2017 after having his curiosity aroused by an article in his church newsletter. He finds it a joy to be taking God's message into school assemblies and sharing the experience with his team.
Jane Askew. Royston
Jane has been part of GenR8 since 2011. She joins the Royston team whenever she can find the time as she is busy with a number of other voluntary roles within church and YWAM. Jane brings a great deal of enthusiasm, joy, wisdom and prayer to GenR8.
Petal White. Swavesey
Petal re-joined GenR8 in 2010 after training at All Nations Christian College on the one year Arts Pathway course. Petal thoroughly enjoys her involvement with GenR8, describing GenR8 as a 'wonderful set of people to work with'. She finds a joy communicating such profound messages from the bible through the channel of acting, puppetry and song while sharing about Jesus.
Gemma Harvey. Cambourne
Gemma joined GenR8 in 2015 and has found it a world away from being a healthcare scientist at Addenbrooke's hospital! Gemma is working hard at keeping a straight face in presentations as it is so enjoyable!
Lynn Hawkins. Burwell
Lynn joined GenR8 in 2015, bringing much enthusiasm to the team. She has experience in youth and children's work, as well as amateur dramatics. She currently works as a TA, alongside her role with GenR8.
Mike Askew. Royston
Mike joined the Royston GenR8 team in 2014, joining his wife Jane. He had led church youth groups for many years and is now working with YWAM. He very much enjoys visiting schools and especially likes the interaction with the children in assemblies.
Bev Thomas. Longstanton
After living in the North West for 26 years Bev & her husband Andy moved to Longstanton in 2015. Their two children have flown the nest, one now in Reading and the other in Siberia.  A keen cyclist and gardener Bev is acclimatising to life in the East of England!  As a member of Willingham Baptist Church she helps with the youth group and promotes overseas mission. Previously a Teaching assistant she is looking forward to being 'back in school' and is excited about working with the GenR8 Assemblies team.
Sarah Thorne. Linton
Sarah has recently returned to GenR8 in a 'job share' role with the South team. Always enthusiastic and smiling, Sarah is a great ambassador for all that we do.
Lawrence Powell. Linton
Lawrence has been part of GenR8 since his neighbour and GenR8 team member Jan knocked on his door in 2009! Thankfully for us he didn't put his house on the market. Lawrence brings a great sense of humour and charisma to the South team.
David Casey. Warboys
David has had a long term association with schools and education, from Schools Mission Weeks with SU in the 1980s, through to secular international safety education since 1990. 'Schools work is never dull, meeting some really great people and being welcome to visit schools to share something of my life and faith has always been a privilege never to be taken for granted.'
Anand Pillai. Sawston
Anand is married to Vijaya and is an Ambulance Care Assistant.  He attends St Andrew's Church Stapleford, bell ringing regularly, serving Communion and teaching in Sunday School where he enjoys helping the children learn about the Christian Message.  He is also involved with the Vellore Link with Ely Diocese.
Wendy Bell. Cambridge
Wendy first heard of GenR8 through her church.  Then when a friend who is involved with GenR8 also talked to her, Wendy started to feel that the Lord was possibly telling her that he would like her to become involved with the drama side of GenR8, so here she is!
David Walters. St Ives
David lives in St Ives with his wife of 7 years, Pam. He has taught in local primary schools for the last 30 years. In recent years he does some supply teaching and teaches sax and guitar privately, when not away! He has attended St Ives Christian Fellowship for 29 years and has helped with youth work and Sunday School. Interests include tennis, cycling, travelling and classic rock!
Laura Andrews. March
Laura first volunteered with GenR8 in 2004 and after a few years break has caught the GenR8 bug again! The opportunity to join with others in sharing the good news of Jesus in a fun way was just irresistible. The long journey across the fens to meet up with an interesting array of God's creatures (other team members!) to do this makes it very worthwhile…
Paul Brown. Royston
Paul first joined GenR8 in 2010 while he was pastor of Trinity Life Church. He took a few years break to train and work as a Maths teacher but rejoined the team in 2017. He really enjoys the opportunity to be very silly in public.
Inspire Prayer Space Team
Liz Currie. Bottisham
Liz's background is in teaching and voluntary youth work. She was Chaplain in a local school where she partnered with GenR8 and Ely Diocese in developing Inspire Prayer Spaces. Having stepped down as the Inspire Co-ordinator, Liz is planning to continue her connection with GenR8 by volunteering on the Inspire team delivering prayer spaces to a growing number of Primary schools. Liz and her husband attend New Life Church, Histon and they have 2 children at university.
Becky Campbell. Linton
Becky is married to Errol and has two children. She works as a Teaching and ICT assistant at Great Chesterford Primary Academy and worships at C3 in Cambridge. She loves reading, eating out and spending quality time with people. She is very passionate about Prayerspaces in schools and connecting with her local community.
Janet King
After a long career in primary schools, which included watching quite a few Genr8 assemblies, Janet wanted to continue working with children. An Inspire training day back in 2013 showed her how to combine this desire with her passion for colour and fairy lights! She also works in schools abroad through SVN and Mission Direct and is a member of Bethel Baptist Church, Swavesey.
Ruth Terrell
Alex Gullon
It's Your Move Team
Paul Joel. Willingham
Paul first joined the It's Your Move team in 2007 and loves being part of something so worthwhile.  He is married to Fiona and has two grown up children.  He is the Minister of Willingham Baptist Church and in his spare time enjoys walking,  preferably up a mountain … but struggles to find any near Cambridge!
Andrew Staplehurst. Milton
Andrew loves sports, the outdoors, and spending time with friends. His first memory of GenR8 is when they led an assembly at his primary school. Since joining the xcellr8 young team in 2010, the IYM Team in 2011, and spending his GAP year with GenR8 in 2013-14, Steve hasn't been able to get rid of him!
Cool Choices Team
Jackie Smith

Jackie is an ex headteacher who believed God was calling her to go to schools and do Christian presentations, which she has been doing under the name of Light and Life in and around Ely for 17 years. She joined GenR8 at its inception in 2001 and still loves being on team (even with Steve!) where she is able to release her inner child!
Also Assemblies
Lynn Murdoch. Cambridge

Lynn joined GenR8 in 2016 as a Trustee and volunteers with Cool Choices. She recently spent 6 years living in Romania running a national ministry to train and equip children's workers in churches to bring Christianity to children in clubs and camps, and is delighted to now be involved with GenR8 at this stage of her life.
Also Trustee
David Newton. Cottenham

Also Assemblies
Peter Smith
Peter has been married to Jackie for 43 years and they still enjoy working together. He is a retired headteacher and, as well as helping to write some of GenR8's material, has joined the team since retiring. Peter enjoys being able to share the gospel message with children, whom he sees as crucial to the future of the church.
Also Assemblies
Caroline Lamaison

Caroline joined the Cool Choices team after she had completed a Schools Chaplaincy course and hadn't found a school to release her energies on yet…! She watched Steve in action for a couple of sessions and was hooked! She thinks the programme is excellent and has thoroughly enjoyed the first term. Montessori trained, she has taught in various primary schools, worked as a TA and run five nursery schools, including her own in her own house! She is a member of St Andrew's Chesterton and was very involved with The Junior Church there. She now divides her time between tutoring, teaching the piano to complete beginners and doing some child care. When she isn't teaching children, she loves singing, dancing, swimming, reading, bridge and her flute!
Weekend Team
Caroline North

Lucy Sparrow
Petal White

Also Assemblies
Tim North
Gillian Overitt
Bev Thomas

Also Assemblies
Xcellr8 Team
Core Team
Caroline North
Tim North
Andrew Staplehurst
Clare Wilson
Emily Staplehurst
Susan Meah – Minutes
Eliane Hamaia – Bookings
Steve Whyatt
Main Team
Barbara Ashton
Mark Ashton
Julia Au
Ruth Barry
Rowan Braam
Alison Brock – Head Caterer
Nick Cassidy
Gill Day
Becky Dear
Callum Dickerson
Ann Ding
Simon Fishpool
Nicola Grieves
Lynn Hawkins
Paul Johnson
Greg Reid
Trudy Reid
Daleen Van Heerden
Darren White
Grey Wu
Young Team
Chris Atkinson
Lara Hagger
Sarah Hamaia
Esther Hawkins
Adam May
Bradley McMahon
Hannah Meeks
Aaron Au
Rachel Owen
Isobel Rose
Ben Rowland
Daniel Rowland
Daniel Stone
Alfie Whyatt
Sophie Wilkinson
Sam Cairns
Olivia Durrant
Beth Wilson
Felix Osbourne
Abbie Phillips
Rebecca Morgan
Naomi Meeks
Millie Durrant
PREVIOUS GENR8 TEAM MEMBERS

Join GenR8?
Are you passionate for children to have the opportunity to hear about the Christian faith? We are and are always on the look out for people who share our vision! Find out more about getting involved in our Assembly Presentation, Inspire, Xcellr8 and Cool Choices teams contact Steve Whyatt
Donate to GenR8 as you shop
If you shop online then please sign up with 'Give as You Live' and GenR8 will receive a donation every time you buy goods from any of the over 4,000 partner stores. Find out more click here .
Partners in Prayer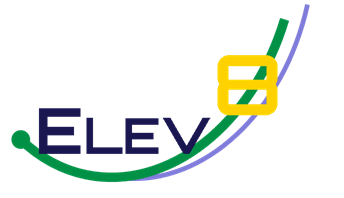 Lifting children, schools & GenR8 in prayer. To partner with us contact Steve Whyatt
Search Our Website