Top Tips!

12 Top Tips for Leading Collective Worship (Assemblies)
Use different methods of communication: i.e. visual, interaction, participation, as well as verbal. – Not everyone learns or engages in the same way
Arrive on time, stick to time, be well prepared and flexible! – You may not have as long as you were first told
Remember we are visitors to the school, even if we have been there before.
Aim for one clear idea – what is the main message you want to leave with the students and school?
Remember it is school, not church – so do not assume belief or familiarity with Christianity or Biblical stories. Remember to avoid Christian jargon.
Do not make negative comments about other faiths, beliefs or values.
Make sure you do not undermine the school or staff.
Use open language about belief statements – I believe, Christians believe, the Bible says…
Be aware of age ranges and ensure you are relevant: start from their world before moving to any unfamiliar concepts.
Have a good measure of control – It's important that teachers don't have to spend the next lesson calming children down!
Try not to rush away: if asked, take time to have a coffee in the staff room – consider this as part of your role.
Ask for feedback and constructive criticism – if possible, from both staff and students.
10 Top Tips for Visiting Schools
Be on time!
Do what you say you will do (avoid hidden agendas).
Always look to build relationships.
Set high standards (schools aim to!).
Make sure there is good communication.
Be polite and have a positive attitude.
Sign in and out of schools unless otherwise directed.
Think about appropriate attire (if not sure ask the school).
Remember we are visitors to the school, even if we have been there before!
Remember to switch mobile phones off.
Always look to serve schools.
12 Top Tips for School Visits to Churches
Do make sure the building is open and ready in good time.
Do make sure the building is warm.
Do make sure there is a good friendly welcome for staff and students.
Do make use of your congregation's particular skills and interests. Encourage them to see this as a positive community involvement.
Do plan a mixed programme. Keep talking elements short. Make sure there is physical movement. Make it interactive.
Do allow children to roam freely at some point if possible, e.g. for a church treasure hunt.
Do make it a visual experience, by having displays, photographs, video clips etc. of activities the congregation is involved in to show that it is a 'living community'.
Do aim to make it a rich experience: laughter, discovery, drama, mystery, colour, music, silence.
Do encourage the children and staff to relax and not treat the place as a museum.
Do think about toilets. If your building is old and does not have adequate provision, make sure the children are encouraged to go before they leave school!
Do make sure relationships are high on the agenda even though the primary purpose is an educational visit.
Do make refreshments available for staff and students.
20 Top Ideas to Serve Your Local Primary School
This list is by no means extensive, but we hope it will inspire you to be creative in building positive relationships with your local primary school.
Become a voluntary helper: i.e. listen to children read, help with school trips, school administration, gardening, join "friends of …" fundraising group.
Support teachers and support staff in your church.
Support year 6 students with the 'its Your Move' Books at the end of the school year. Link this with a lesson and/or assembly?
Hold a special service like a Christmas, Easter or leavers' service.
Welcome school groups to the church building for RE and special events.
Offer to buy resources. i.e. books, RE days.
Become a school governor or a member of the school board.
Pray for your local school regularly (in services and meetings or set up a parent prayer group).
Get involved in lessons (RE, PHSE etc.).
Support your local children/youth worker or organisation (i.e. GenR8).
Get involved in Collective Worship (assemblies).
Support or set up lunchtime or after-school clubs.
Mark or notice school achievements and important school dates i.e. OFSTED inspections (for example supply cakes for the staff room).
Provide on-going pastoral support to staff and pupils (mentoring, chaplaincy).
Include schools in any church mission planning.
Offer to hold plays or concerts in church, particularly if the school is short of space.
Invite schools to display artwork, provide music, or attend specific services.
Hold children's activities such as holiday and midweek clubs at school.
Encourage the congregation to support local school events.
Regularly report on work with schools to the church council or church meeting.
Join GenR8?
Are you passionate for children to have the opportunity to hear about the Christian faith? We are and are always on the look out for people who share our vision! Find out more about getting involved in our Assembly Presentation, Inspire, Xcellr8 and Cool Choices teams contact Steve Whyatt
Donate to GenR8 as you shop
If you shop online then please sign up with 'Give as You Live' and GenR8 will receive a donation every time you buy goods from any of the over 4,000 partner stores. Find out more click here .
Partners in Prayer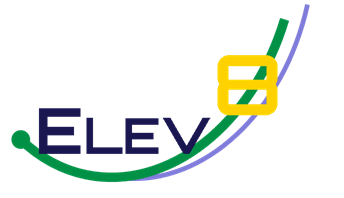 Lifting children, schools & GenR8 in prayer. To partner with us contact Steve Whyatt
Search Our Website